Here you'll find a new dj-set every month (well, almost...), ready to be downloaded. The lenght is usually 30 minutes, and once a new set is uploaded the old one is cancelled (that's because webspace doesn't grow on trees). At the moment I'm just posting my own sets, but I hope to be hosting dj guests in the near future. As I already wrote there on the homepage, all the files here are mono lo-fi quality mp3s that won't stuck your 56K for too long... Again, please note that all the music here is offered for a limited time, with the sole purpose of evaluation, discovery (of sounds you maybe weren't aware of), and the pleasure of sharing songs that we like. If you are the proud owner of the rights of any of the sounds here included, and you don't like your creature being treated this way, just drop an email and we will - sadly but quickly - remove the whole thing.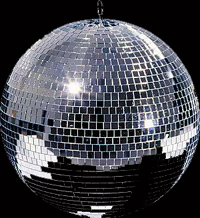 NOVEMBER 2005
"EARLY WINTER PODCAST" here
a dj-set by: Fabio De Luca
Starting out with a tiny, home-spun and quite Together-ish edit of a track by a young italian band I like very much, Amari (think Beck meets The Streets: check them out here). Then everythings turns autumn, yeah. Everything turns rambling about the good 'ol daze (did I tell you I'm 87 years old?). Waiting For a train by Flash And The Pan is one of my favourites-tracks-ever. It was New York circa 1984, wasn't it? M-Basic is pure cheesy early-80s italo-disco (though I managed to edit the cheesiest bits out) from a guy who later on became a well-known popstar down here (he recently re-surfaced on our local version of I'm a Celebrity, Get Me Out Of Here). The other tracks, you probably know. Have fun, see you in deep winter...
AMARI, Conoscere Gente Sul Treno (A-Little-Bang*altered version)
TIEFSCHWARZ with MATTY SAFER, Warning Siren
FLASH AND THE PAN, Waiting For a Train
HEADMAN, Upstart
M-BASIC, Ok. Run
MAGNIFIQUE, Magnifique pt.1
CHEMISE, She Canšt Love You
AUGUST 2005
"SUMMER PODCAST DISCO"
a dj-set by: Fabio De Luca
Well... yes, I've been away from this page for a while. Does it count as an excuse that the stylus of one of my Technics 1200 is worn-out? Anyway, here's something to bring with you wherever you're planning to go this august. The Rule To Survive by N.O.I.A. (you maybe know them under their other moniker, Klein & MBO...) is one of my two favourite italo-disco tracks ever (the other being "Take a Chance" by Mr.Flagio). If english is your first language you'll die laughing listening to the lyrics... And talking about lyrics, what can we say about Genesis P Orridge's opus about Brian Jones, Godstar, going on like "I saw you alone by the pool / and all your friends calling you a fool"?!? Ok, the other stuff is new-wave with a rave feel, or rave stuff with a new-wave feel. Enjoy.
N.O.I.A., The Rule To Survive
GORILLAZ, Dare (DFA Remix)
LE TIGRE, Nanny Nanny Boo Boo (Junior Senior Remix - Weekendance re-edit)
JUNGLE BROTHERS, Get Down (Mark!s Boogie vocal)
SANTOS, Deep Breath
NEW ORDER, Thieves Like Us (Arthur Baker instrumental)
PSYCHIC TV, Godstar
MAY 2005
"GHOSTS AND OTHER NICE CREATURES"
a dj-set by: Fabio De Luca
A spooky mid-spring chill-out dj-set, I can't say anything else about that. It's about haunted houses and haunted lives. The Radar Bros. song is one of my favourites of all times: I used to watch Mtv by night with the volume of the tv set to zero and We're Over Here in my headphones, and it happened to perfectly match with any video all the time...
MOVIETONE, 1930 Beach House
ANDY VOTEL, Rider Brow
RADAR BROS., We're Over Here
AIR, Don't Be Light (Neptunes remix)
TOM TOM CLUB, Genius Of Love
LA BIONDA, I Wanna Be Your Lover
APRIL 2005
"PARTY LIKE IT'S 1992"
a dj-set by: Fabio De Luca
Yes, I've been a bit busy lately, so I decided to recycle a set I recorded a couple of years ago (it was winter 1999 or spring 2000, I think). It was done live on the air (minor mistakes included) for the Weekendance radio show on Rai Radio2, and along you'll find baggy-era classics like Happy Mondays and My Bloody Valentines remixed by Andy Weatherall, plus a couple of most recent tracks which - apparently - pay their dues to the same period...
FREQ NASTY, Boomin Back Atcha (Freq Nasty Nu School Mix)
MY BLOODY VALENTINE, Soon (Andrew Weatherall remix)
UNKNOWN, Last Night A Voice Inside My Head
PEPE DE LUXE, Woman In Blue (bootleg mix)
QUANNUM, I Changed My Mind (Change My Style mix by Psycho Pab & Cherry Stone)
HAPPY MONDAYS, Step On
SELECTAH, Wede Man (Hoody Mix)
MEKON feat. ROXANNE SHANTE', What's Going Off?!? (bootleg mix)
MARCH 2005
"FROM SAFETY TO ETERNITY"
a dj-set by: Fabio De Luca
Yeah, a bit cheesy this month, I know... and a bit old-fashioned too. Serge Santiagošs take on Kano italo-disco underground classic War has been one of my favourite 12"s for the last three months, and Everything's Gone Green is even better now than first time 'round when it was released (some 25 years ago)! Yes, the title is a little conceptual mash-up between Mr. Moroder and Joy Division...
CHEMICAL BROTHERS, Galvanized
DESTINY'S CHILD, Lose My Breath
M/A/R/R/S , Pump Up The Volume
CHAKA DEMUS & PLIERS, Murder She Wrote (dub)
KANO vs. SERGE SANTIAGO, It's War
NEW ORDER, Everything's Gone Green
GIORGIO MORODER, From Here To Eternity
BOYZ NOIZE, The Bomb!
(UNKNOWN), Daft Punk's Teachers

FEBRUARY 2005
"GIVE THE DJ ENOUGH ROPE - part.1"
a dj-set by: Fabio De Luca
Opening part of the blah blah blah (see below). Here in Italy people tend to die laughing when the Renato Zero loop starts. He used to be one of the biggest popstars back in the Seventies, some sort of Elton John/David Bowie dressed like the queen of the drag queens... And some of his songs were actually good and disco-y!
DAN HARTMAN, Vertigo
MISS KITTIN, Professional Distortion
RENATO ZERO, Mi Vendo (strings)
ESG, Moody: Spaced Out
AUTO, Commeinh
THE JESUS & MARY CHAIN, Just Like Honey
THE CHEMICAL BROTHERS, Leave Home
SPEAKER DEE'MO, Questione di Stile
THE CHARLATANS, The Only One I Know
JACKNIFE LEE, A Dog Named Snuggles
SOUL II SOUL, Back To Life
HERMAN KELLY, Dance To The Drummer's Beat
KID CREOLE & THE COCONUTS, Stool Pidgeon
THE BIG BOSSA, Mambo Funk
JANUARY 2005
"GIVE THE DJ ENOUGH ROPE - part.2"
a dj-set by: Fabio De Luca
Part two of the etc etc etc. (see below). Just in case you're wondering - yes, the title of this mix is an homage to The Clash (Give'em Enough Rope), but also an indirect homage to my favourite 2Many DJs, whose Hang The DJ radio show was in its turn paying homage to an old Smiths' song (Panic). My first nickname as a budding adolescent dj (didn't I tell you I'm 93 years old?) was "F.D.L. Panic": now, hopefully, the circle is complete...
DJ KOOL, Let Me Clear My Throat
DAFT PUNK, Da Funk
LIQUID LIQUID, Cavern
INI KAMOZE, Here Comes The Hotstepper
HERBIE HANCOCK, Rockit
ROCKMASTER SCOTT & THE DYNAMIC THREE, The Roof Is On Fire
GRUPPO ITALIANO, Tropicana
101, Rock To The Beat
RAFFEN, Fury
THE STOOGES, I Wanna Be Your Dog
ROBOCOP KRAUS, Fake Boys & Fake Girls (ascii.disko remix)
NEW ORDER, Blue Monday
SEX IN DALLAS, Everybody Deserves To Be Fucked
XTC, Senses Working Overtime
MICHAEL MAYER, Adriano
DECEMBER 2004
"GIVE THE DJ ENOUGH ROPE - part.3"
a dj-set by: Fabio De Luca
This is part three of a 70 minutes mix-cd I did as a Xmas present for my close friends and some other lovely people around the world. It was also meant as some sort of a "tribute" to all the different styles an generes of music I've played during various stages of my life as a dj (did I mention I'm 85 years old?) and... oh, don't mind, it's not that important. Why am I posting part 3 before parts 1 and 2? Because it's december, baby, Christmas time is coming and the final two tracks of the selection are perfect for this time of the year...
CHANSON, Don't Hold Back
THE SMITHS, How Soon Is Now?
PERTURBAZIONE, Agosto
DAFT PUNK, Teachers
KIKO, Running In The City
KRAFTWERK, Trans-Europe Express
FAUSTO LEALI, A Chi?
PAUL SIMON, You Can Call Me Al
THE SPECIAL AKA, Nelson Mandela
VILLAGE PEOPLE, Y.M.C.A.
!!!, Pardon My Freedom: Maurice Fulton instrumental mix
S-XPRESS, Theme From S-Xpress
DOKAKA, Smells Like Teen Spirit
SKIANTOS, Eptadone
JOY DIVISION, Interzone
B52s, Private Idaho
CCCP FEDELI ALLA LINEA, Live in Pankow
WILLIAM FAIREY BRASS BAND, Pacific 202
PATTI PAGE, Old Cape Cod